These Listings Represent Great Buys In Today's Market!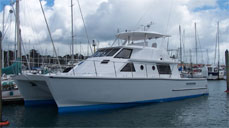 Barracuda - 2004 Custom Alloy 49
The first one is BARRACUDA, with the new drastically reduced price of $550,000!This is a brand new boat, launched in December 2004 and shipped to Costa Rica via Dockwise where they took delivery on the 4th of March, 2005.
Don't forget, your air ticket to Costa Rica will be fully reimbursed with the successful purchase of this yacht.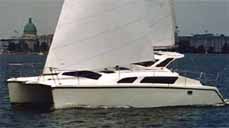 Tell Tales - 2004 Gemini 34
Also, TELL TALES, with the recently reduced price from $155K to $140K, is now really well priced for a quick sale as she was only used for 6 months. he owner of this fabulous Gemini 34 is seriously motivated and will entertain all offers.

Duet - 1999 Wildcat 350
The last is DUET, which has recently been reduced to $139K for a quick sale. Bring all offers! This well-maintained catamaran may easily be viewed at our home docks in Fort Lauderdale.